Homeowners Insurance in Orlando and Winter Park, FL
Protecting Florida Homeowners against Risk
Home ownership can be risky. Burglaries, leaks, fires, and injuries are all risks that one faces as a homeowner and these and other risks require protection. Insurance provide necessary protection, and at Lancaster & Associates Insurance, Inc. we have a robust homeowners insurance program. We write customized policies for individual clients through this program, and we'll write a customized policy for you. As a result, you and your home will be fully secure for the right price. We've insured Florida homeowners for a long time, so we know these individuals' needs. We meet their needs by providing the best possible products and personalized services. We'll provide these things to you, and you'll therefore have coverage that's most appropriate and you'll pay only what you must for the coverage that you have.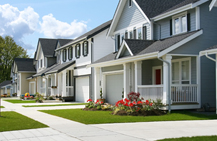 Homeowners Insurance Coverage Details
Homeowners insurance is designed to protect against damages to structures and to belongings and it's also designed to protect against liabilities. Policies for this type of insurance must match policyholders' needs if the policies are to be effective. This is one reason why we work closely with clients in order to find the right coverages. We'll work closely with you so that we find coverages that are most appropriate. We'll also ensure that your policy fits.
We work with a large variety of A-rated carriers, and working with these carriers enables us to give you the best selection of options. The options in the selection that we offer include:
Property Insurance
Homeowners Liability
Renters Insurance
Condo Insurance
Mobile Home Insurance
Scheduled Property Insurance
Landlords Insurance
In-Home Business Insurance
In some cases it's possible to combine homeowners insurance with auto insurance. We'll combine your homeowners insurance with your auto insurance if we can. This will save you time and money. Just see our home & auto page and/or speak with an agent to learn more.
Specialized Services and Support
We work closely with clients in order to create the best solutions. Once the solutions that we create are in place, we monitor them regularly and we keep clients informed. Once your solution is in place, we'll regularly monitor it and we'll keep you informed.
We manage risk and claims and we'll manage your risk and we'll manage any claims that you file. We're also reachable at almost all times, so if you need to get a hold of us, you can.
Please contact us or give us a call to learn more. You can request a quote if you're ready to get started.
Additional Homeowners Insurance Information:
Florida Homeowners Insurance Information and Resources (The Florida Office of Insurance Regulation)
Homeowners Insurance Shopping Tool (The National Association of Insurance Commissioners (NAIC))
Homeowners Insurance Details and Resources (The Insurance Information Institute (III))

At Lancaster & Associates we're proud to provide homeowners insurance in Orlando, Winter Park, Ocoee, Altamonte Springs, Maitland, and Kissimmee, FL. We also serve other areas in the state and we serve Georgia.
Related Products: