Trucking Insurance in Orlando & Winter Park, FL and surrounding areas
Protecting Businesses and Truckers in Orlando and throughout Central Florida against Risk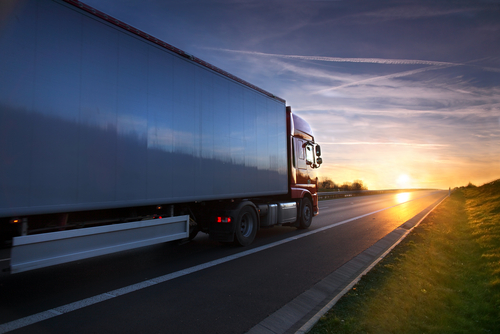 Cargo that's delivered past due, equipment breakdown, changes in routes, and collisions with animals are all risks that you face as a trucker and/or a business owner. These and other risks can translate into significant costs to you if you're unprotected, and for this reason it's very important that you have protection, which insurance provides. At Lancaster & Associates Insurance, Inc. we have a complete trucking insurance program, which we tailor to individual clients.
We've insured truckers and business owners in Orlando and in communities throughout Central Florida for years, and also we work with a variety of A-rated carriers. We send COIs; we work directly with underwriting departments; and whenever possible we secure credits in order to minimize premium costs. Whether you own and/or operate a single truck that's used within a municipality or you own and/or operate a fleet of trucks that are used nationally, we'll help you.
Trucking Insurance Coverage Details for Truckers and Businesses in Florida and in Georgia
Trucking insurance covers vehicles, cargo, drivers, and passengers, and also trucking insurance protects against liabilities. Policies and/or plans for trucking insurance vary according to the needs of individual truckers and/or commercial enterprise owners, and this is one reason why most trucking insurance solutions are unique.
Semis, dump trucks, garbage trucks, tow trucks, and many other kinds of trucks can be insured; no matter what you drive and/or own, we'll provide you with coverage that you need. There are many coverages from which you can choose, and we'll help you select exactly the right coverages. Also, we'll ensure that any policy and/or plan that you purchase is fitting.
The coverages from which you can choose include but are not limited to:
Commercial truck liability insurance
Physical damage coverage
Uninsured/underinsured motorist coverage
Truck cargo coverage
Transportation coverage
We can insure you for minimum limits or we can insure you for up to $1 million. The limits that you have will reflect your needs.
You may be able to save time and money as a client of ours if you take advantage of benefits and discounts for which you may be eligible. To learn about these benefits and discounts, contact an agent.
Experienced, detailed Agents keeping you, your Trucks, and your Business secure
We know how important it is that truckers and business owners be secure and have insurance agents that help truckers and business owners through claims processes. For this reason, we thoroughly assess the needs of truckers and business owners, and we assist the truckers and business owners through claims processes. Once we know and understand the needs of truckers and business owners, we identify the right coverages. At the points that we know which coverages are right, we create the best possible solutions.
In order to ensure that there are never gaps in coverage and that the rates that the people whom we serve pay are always competitive, we closely and regularly monitor policies and plans that we write. If and when possible, we include the people whom we serve in policy and/or plan monitoring processes. As a result, truckers and business owners can fully understand their purchases and be aware of needs for changes to coverages.
Contact us or call us today. To start on a policy, request a quote.
Additional Commercial Vehicle Insurance and Business Insurance Information:
At Lancaster & Associates Insurance, Inc. we're proud to provide trucking insurance in Orlando, Winter Park, Ocoee, Altamonte Springs, Maitland, and Kissimmee, FL. We also serve other areas in the state, and we serve Georgia.