Auto Insurance in Orlando & Winter Park, FL and surrounding areas
Keeping Florida Drivers protected against Risk
For drivers everywhere, risks abound. Standing water, vandalism, hail, and reckless drivers are all risks that drivers face, and in Florida all drivers face these and other risks. For this reason, Florida drivers need protection, and insurance provides necessary protection. At Lancaster & Associates Insurance, Inc. we have a comprehensive auto insurance program, and through this program we write custom-tailored policies for individual clients. We'll write a custom-tailored policy for you, and as a result you and your vehicle will be secure for the right price. Whether you drive a single vehicle of which you're the only operator or you drive several vehicles of which there are multiple operators, we'll help you.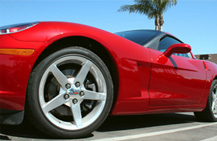 Auto Insurance Coverage Details
Auto insurance protects against damages and liabilities. In its basic form this type of insurance meets state minimum standards and provides protection that is less than complete for most drivers. We don't recommend that you purchase coverage that you don't need, but we acknowledge that state minimum standard coverage may not be enough to keep you secure. This is one reason why we'll help you find coverages that suit you and why we'll also ensure that your policy fits.
We work with a variety of A-rated carriers, and working with these carriers enables us to give you the best possible selection of options. The options in the selection that we offer include:
Liability Coverage
Comprehensive Coverage
Collision Coverage
Uninsured & Underinsured Motorist Coverage
Diminishing Deductible
Accident Forgiveness
Minor Violation Forgiveness
Roadside Assistance
Specialty Auto Insurance
24-Hour Customer Service
Towing
Rental Reimbursement
Personal Injury Protection (PIP)
Mexican Auto Insurance
Medical Payments Coverage
As a client you may be eligible for benefits and discounts that save you money and time. Eligibility depends on a number of factors, including your driving record, your age, and whether or not you're a student. To learn more about possible savings, speak with an agent.
What you can expect from us
We ensure that every detail of your situation is examined thoroughly before coverage and policy selections are made. We consult with you one-on-one in order to get necessary information, and we encourage you to work closely with us so that our knowledge is complete. Once we know what we must, we use a comparative rater to shop on your behalf for the best policy options. Once you have the option that you want, we help you get the best rate.
Once the policies that we write are in place we monitor them regularly and we keep clients informed. We'll keep you informed once your policy is in place. We perform what we call CARE reviews, which are detailed assessments of policies and of client situations. Through our reviews of your policy and situation, we'll ensure that you always have what you need and that you pay only what you must for it.
We manage risk and claims and we'll manage your risk and we'll manage any claims that you file. We're also reachable whenever you want or need to get a hold of us, so getting important information will be easy for you.
Please contact us or give us a call to learn more. You can request quote if you're ready to get started
Additional Auto Insurance Information:

We're proud to provide car insurance in Orlando, Winter Park, Ocoee, Altamonte Springs, Maitland, and Kissimmee, FL. We also serve other areas in the state and we serve Georgia.
Related Products: