Life Insurance in Orlando and Winter Park, FL
Helping Individuals and Families in Orlando and throughout Central Florida plan for the Future and stay protected against Risk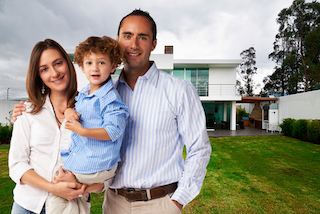 Unexpected events can occur, and individuals can want to manage wealth in a number of ways. For these reasons, protection for one's dependents, and investments of different kinds can be very important. Life insurance enables individuals to plan for the future, and to use wealth in order to serve a variety of purposes. At Lancaster & Associates Insurance, Inc. we have a complete life insurance program, which we customize for individual clients.
We've provided life insurance to individuals and to groups in Orlando and in communities throughout Central Florida for many years, and also we have a dedicated life insurance agent on our staff. We work with A-rated carriers, and we offer a wide variety of coverages. Whether you need to accumulate cash or pay federal and state death taxes, we'll help you.
Life Insurance Coverage Details for Individuals and Families in Florida and in Georgia
Life insurance can be purchased in one of two major forms, which are term and whole. Term life insurance policies are often active for only specified periods in individuals' lives, and it most often pays only if and when individuals pass away during periods in which life insurance policies are active. Policies for whole life insurance, which is sometimes known as permanent life insurance, often are active for the durations of individuals' lives, no matter how long individuals' lives last.
Whole life insurance benefits and premiums often stay the same for the durations of periods in which policies are active.
There are three primary types of whole life insurance, and these three types are traditional, universal, and variable. Each type of whole life insurance has specific elements, which can make one or more types of whole life insurance more fitting for individuals than another type or other types.
We offer whole, term, and universal life insurance, and we also offer a large number of coverages, which can be tailored in order to suit almost any individual.
The coverages from which you can choose include but are not limited to:
Individual Life Insurance
Group Life Insurance
Long-Term Care Insurance
Mortgage Protection Insurance
Disability Insurance
Second-To-Die Policy
Key Person (Key Men) Insurance
As a client of ours you may be able to save time and money if you take advantage of benefits and discounts for which you may be eligible. To learn about these benefits and discounts, contact an agent.
Experienced, dedicated Agents keeping you and your Dependents secure
We know how important it is for individuals and for individuals' dependents to be secure, and to have insurance agents that help individuals and individuals' dependents through claims processes. For this reason and others, we conduct thorough life insurance needs analyses, which enable us to assess the needs of individuals and of individuals' dependents, and we also assist individuals and individuals' dependents through claims processes.
In order to ensure that there are never gaps in coverage, and that the rates that people whom we serve pay are always competitive, we regularly and closely review policies and plans that we write. If and when possible, we include the people whom we serve in policy and/or plan review processes. As a result, people whom we serve can fully understand their purchases, and be cognizant of needs for changes to coverages.
Contact us or call us today. To start on a policy, request a quote.
Additional Life Insurance Information:
At Lancaster & Associates Insurance, Inc. we're proud to provide life insurance in Orlando, Winter Park, Ocoee, Altamonte Springs, Maitland, and Kissimmee, FL. We also serve other areas in the state, and we serve Georgia.
Our Life Insurance in Orlando and Winter Park, FL Coverage Options Include: